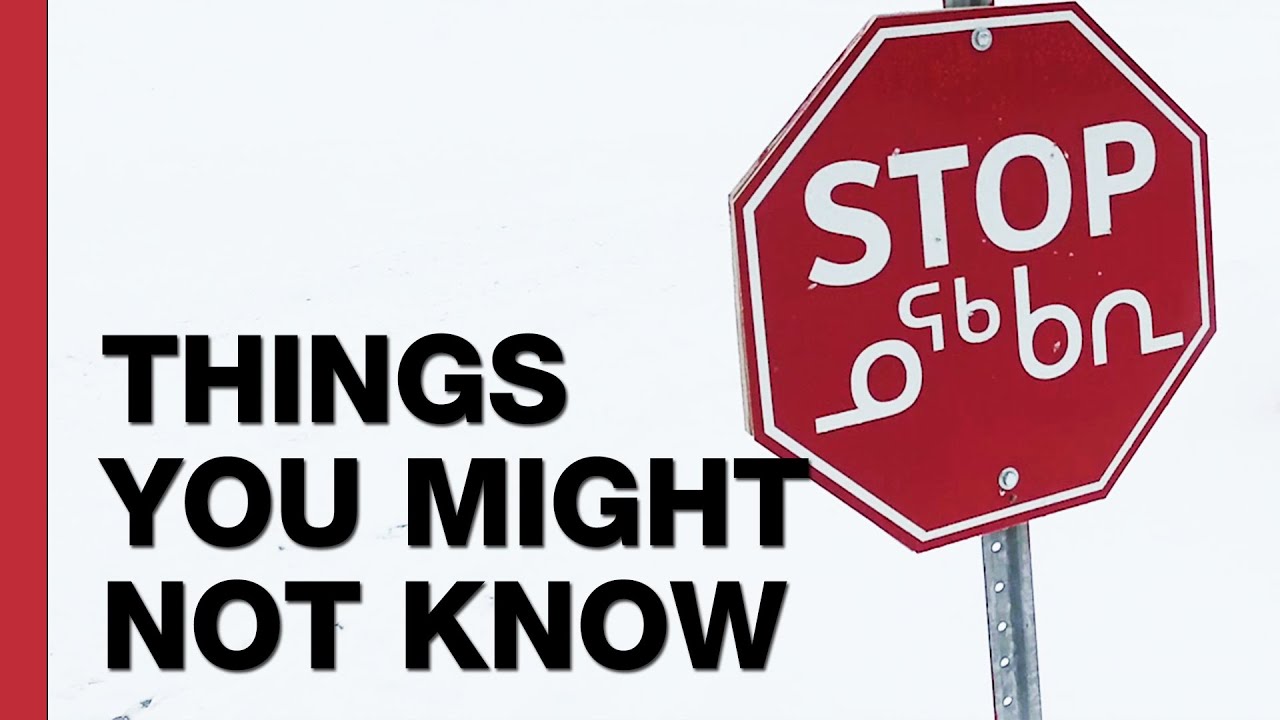 Inuktitut syllabics are brilliant. A writing system that's not an alphabet, but something really clever: an abugida, one designed from scratch for a language very unlike anything European. [Pull down the description!]
Context and history:
https://www.noslangues-ourlanguages.gc.ca/collaborateurs-contributors/articles/inuk-eng.html
Aboriginal syllabic scripts
I'm here because of Chris Hadfield's Generator Arctic – go check out everyone else who was on the trip, and have a look at tickets for their show at Massey Hall, Toronto, on November 12th! http://generatorevent.com
Thanks to Kataisee Attagutsiak (ᑲᑕᐃᓯ ᐊᑕᒍᑦᓯᐊᖅ) for proofreading this script! She helped put Inuktitut into Unicode, so she's something of a language hero.
The fellow travellers at the end are Norm and Joey from Tested, who'll put together videos from inside the ship! http://www.youtube.com/user/testedcom
Also on the voyage:
Ben Brown – https://www.youtube.com/user/benbrown100 – who's been putting out daily vlogs of his experiences!
TimToTheWild, who's putting together beautiful footage: https://www.youtube.com/user/TimtotheWild
Elmo Keep is writing about the people we met:
http://twitter.com/elmo_keep
PLUS: These folks took incredible photos:
Vivienne Gucwa: https://www.instagram.com/travelinglens/
Paul Colangelo: https://www.instagram.com/paulcolangelo/
Simone Bramante: https://www.instagram.com/brahmino/
AND: writing an album on board, singer-songwriter Danny Michel: https://www.youtube.com/user/dannymichel
I'm at http://www.tomscott.com/
on Twitter at http://twitter.com/tomscott
on Facebook at http://facebook.com/tomscott
and on Snapchat and Instagram as @tomscottgo